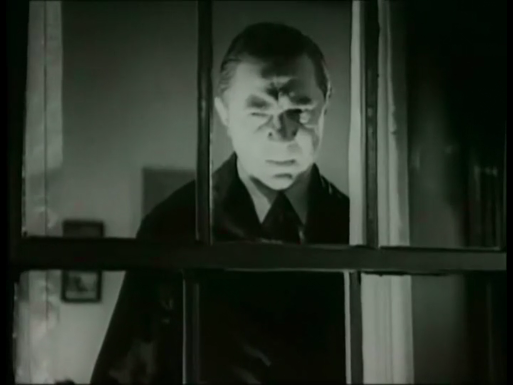 BELA LUGOSI AND HIS DEAD WIFE – THROWIN' AN ANNIVERSARY PARTY FOR BETA MAX TV!!!
For a little cinematic celebration of Beta Max TV's Anniversary, we're going to pop in a movie or two featuring an anniversary celebration of some sort – perhaps fun…perhaps frightening. With Bela Lugosi as the star of our first offering, guess which kind of celebration we have here!
THE INVISIBLE GHOST (1941) stars Bela as Dr. Charles Kessler, a physician who has gone quite mad and celebrates his anniversary every year with an empty chair that he believes contains his wife who died in a car wreck years earlier as she ran off with his best friend. But deep in a secluded basement behind his mansion lives an equally mad woman – his wife – who survived and wanders the grounds every night and is repeatedly seen by the doctor who believes her to be a ghost. Not creepy enough? Well, the caretaker – the only one who knows of her existence – is murdered. And maybe a couple of other murders pop up too. All in all, not a great place to spend the night!
Bela and his dead wife – an anniversary party you might not want to attend. But it's definitely a creepy mystery you'll want to watch as we celebrate our anniversary at Beta Max TV!!!