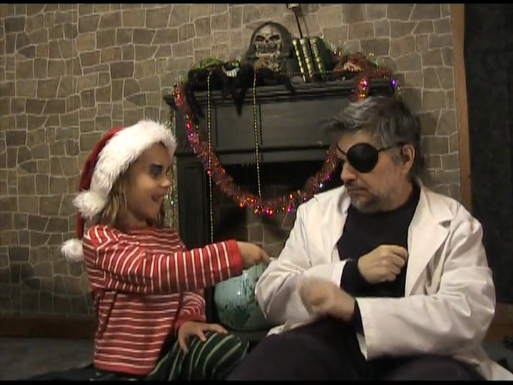 ELF ON A SHELF AIN'T NOTHIN'! BETA MAX TV HAS ELF IN A DUNGEON!!!
It's less than a week to the big day and the Christmas shows just keep on comin'! Today on Beta Max TV, it's another holiday helping of The Dungeon Of Dr. Dreck. Once again, Dr. Dreck finds himself left alone in the Dungeon and be-Moaner-ing his situation. But he's not really alone – one of the industrious little people from way up north appears. And despite the Doctor's trepidation, this intruding elf may actually help Dreck find the true meaning of Christmas (or something along those lines, anyway).
But that's not the only gift in this festively festooned feature. There's also the 1961 Mexican horror film THE CURSE OF THE CRYING WOMAN. A woman inherits a creepy estate and finds it filled with horror, murder, and an unseen wailing woman wandering weirdly in the woods.
Horror from south of the border, an elf from north of everywhere, and a Doctor in the Dungeon. Sugar your plums and nog your eggs for THE CURSE OF THE CRYING WOMAN. A special Christmas episode of The Dungeon Of Dr. Dreck on your channel for Christmas cheer Beta Max TV!!!