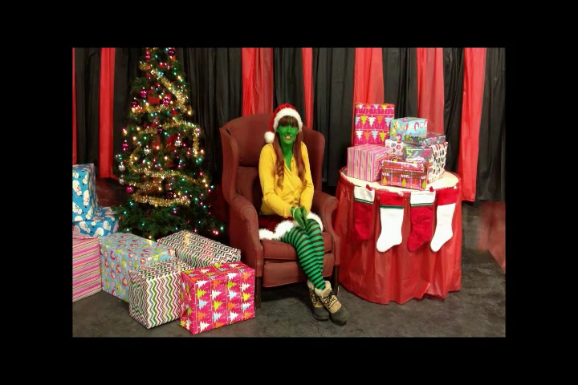 BETA MAX TV RUNS RINGS AROUND THE OTHER CHANNEL'S CHRISTMAS SHOWS WITH A SATURNALIA VISIT FROM MY GAL THE ZOMBIE!!!
Saturnalia (12/17) is traditionally a time of partying, fun, and turning the order of things upside-down. So, to continue our month-long Christmas festivities, Beta Max TV lets the undead take over. It's our favorite Christmas-hued hostess, My Gal, The Zombie and her HOLIDAY SPECIAL!!!
A festive fantasia of film shorts, trailers, and cartoons including Betty Boop's buddy Grampy making a Merry Christmas for some orphans and My Gal, The Zombie meeting Vincent Price – who also narrates "A Christmas Carol". You'll even get to meet a rather annoying Brownie in 1951's Santa and The Fairy Snow Queen. And in case you didn't know, back in the early days, Santa's helpers were Brownies, not Elves. But then in the 60's, all the Brownies went to pot and the Elves took over!
Grab your favorite snacks and beverages, throw a laurel wreath or maybe some antlers on your head and celebrate Saturnalia with the My Gal, The Zombie HOLIDAY SPECIAL. A gift you know'll fit from your home for the holidays, Beta Max TV!!!