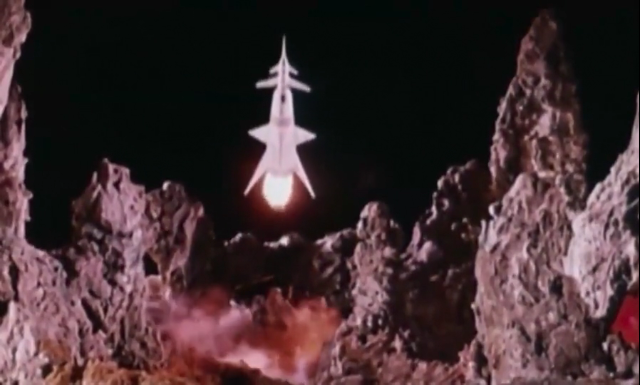 MONDAY'S MOVIES – A LITTLE SPACE BETWEEN SEPTEMBER AND OCTOBER!!!
September has Labor Day, the last day of summer, and the first day of Autumn. October has Columbus Day, Leif Erikson Day, and that other holiday…what was it again….oh yes! Halloween! October will be filled with spooky and scary. So here at Beta Max TV​, we thought to ease into the month we'd put a little space between September and October. Outer space, that is!
Our first feature sounds like something an intergalactic school teacher might give out – ASSIGNMENT: OUTER SPACE (1960). When a reporter is sent aboard a space station to write a story, the station commander isn't happy and tensions rise. But when an out of control spaceship enters the solar system and threatens to destroy Earth, the reporter turns out to be the only one with a chance to board the ship and save the planet – unless he gets croaked first. Directed by Antonio Margheriti, this zero-gravity thrill ride is also known as"Space-Men".
Our next feature asks the age-old question "If an alien lands on Earth but you can't see him, does he make a sound?" OK, maybe it doesn't ask that question, but you still can't see the alien in PHANTOM FROM SPACE (1953). When two Earthlings don't like the looks of an alien landing on Earth, he gets upset and kills the 2 Earth dudes. The he removes his suit and we find he's invisible. And no one's seen anything like it before!
Blast-offs and bylines. Invisible invaders. And lotsa space – just right for us to fill with more great B-movies in the coming weeks on Beta Max TV!!!