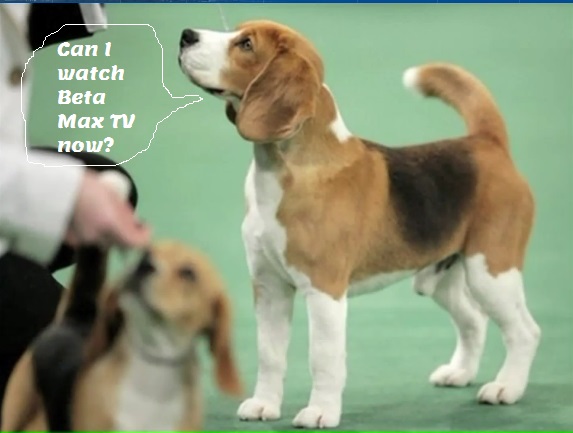 BETA MAX TV BIDS BYE-BYE TO BEAGLE BIGWIG!!!
In 2008, a three year old named Uno became the first beagle to win Best Of Show at the annual Westminster Kennel Club Dog Show in the 132 year history of the event. Last Thursday, Uno passed away at the age of thirteen.
Uno cemented his place as one of the most popular canine contestants ever, appearing at several major league baseball first pitch ceremonies, riding in the Macy's Thanksgiving Day Parade, and being the first WKC Dog Show winner to be invited to the White House. He spent many years visiting Veterans and other patients in hospitals before retiring to his ranch in Texas.
So today,
Beta Max TV
pays tribute to this popular pooch with a couple of hound heavy movies in the form of not one, but two versions of the well known Sherlock Holmes tail, er, tale – THE HOUND OF THE BASKERVILLES. First, from 1939, Basil Rathbone and Nigel Bruce star as Holmes and Watson in THE HOUND OF THE BASKERVILLES. After the lord of an estate is killed and the cause is seemingly an ancient curse involving a demon hound from the moors, Holmes is called in to sniff around and perhaps prevent the heir to the estate from succumbing to the same fate.
Our second helping of hound is the animated retelling of the tale from 1983, SHERLOCK HOLMES AND THE CURSE OF THE BASKERVILLES featuring the voice of Peter O'Toole as Holmes.
It's our tribute to a cuddly canine competitor who woofed his way into the hearts of millions. A beagle B-movie houndfest on Beta Max TV!!!