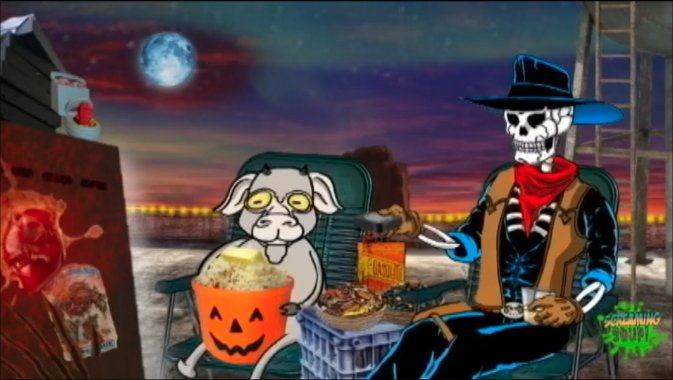 October 8, 2018
IT'S SPOOK-TOBER AN' A MONDAY AN-A-MATION WITH A BRAND-NEW SCREAMING SOUP!!!
Spook-tober continues on Beta Max TV with a brand new offering from Deadwest and all his animated allies and adversaries on a brand-new episode of Screaming Soup! While fighting fire-breathing bears on his way to rescue Billy from the Iron Horsemen of Doom, Deadwest still finds time to review the 1979 giant-bear-creature-created-by-toxic-waste movie PROPHECY. Lots of action, lots of fun, and lots of awesome animation!
Columbus woulda got here sooner if we had shows like this on TV back then! But you don't need three ships to enjoy it. Just one Roku channel – your home for B-movies…and more!!! Beta Max TV!!!