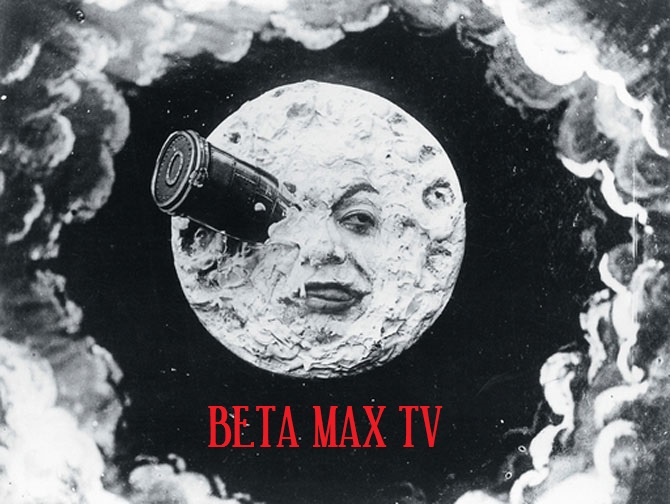 TO THE MOON!!!
FLY THERE TODAY WITH BETA MAX TV!!!
On September 12, 1963, President John F. Kennedy gave his famous "We choose to go to the moon" speech encouraging the U.S.A. to do what needed to be done to get to the moon.
September 12, 2018 – Beta Max TV gets you there!!!
We don't know if there's a man in the moon, but our first feature, CAT WOMEN OF THE MOON (1952), finds where the women are! When a group of astronauts make a trip to the dark side of the moon, they find a cave inhabited by a group of women – the remnants of a 2 million year old civilization.They have the welcome mat out, but their eyes are on capturing the visitors' rocket for their very own.
And if anyone is familiar with moons, it's Space Ranger Rocky Jones. In GYPSY MOON (1954), Rocky and the crew of the Orbit Jet XV-2 discover two moons orbiting each other. But the space rangers' work is cut out for them when they find the inhabitants of the 2 moons are at war with each other.
We're full of moon movies, rising to the occasion of the 45th anniversary of the launching of our lunar legacy. Take off for your televisions and enjoy some orbital offerings of good (green) cheesy moon movies on Beta Max TV.