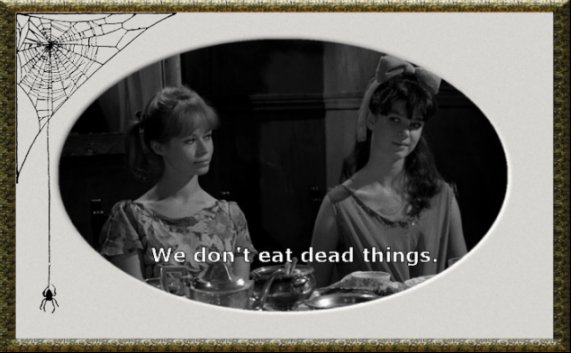 August 29, 2018
BETA MAX TV SPINS A TALE OR TWO ON ITS "WEBS"-DAY LINE-UP!!!
You'll be tangled up in views with our "Webs"-day programs today on Beta Max TV​!
First some animated arachnids give flies fits in our two spidery shorts. From the Van Beuren Studios, FLY FROLIC (1932) finds fun times in a fly nightclub with a great rendition of "Kickin' The Gong Around" by the featured singer who just happens to be a spider with a Jekyll and Hyde thing goin' on – and who decides to make off with our hero's date. And that won't fly!
In the Fleischer Brothers creation COBWEB HOTEL (1936), two newly-web flies decide to spend their honeymoon in a hotel run by a spider. Sounds like time for a new travel agent! The husband – the Flyweight Boxing Champion – comes to the rescue, but will he make it in time!
Then we weave a web of mystery and horror with the cult-classic SPIDER BABY (1967). Lon Chaney, Jr. plays the caretaker of a family who has gone bugs and begins to become them as well – in a BIG way!
Come into our parlor! We know you'll go positively buggy for the all spin filled features in our "Webs"-day line-up on Beta Max TV!