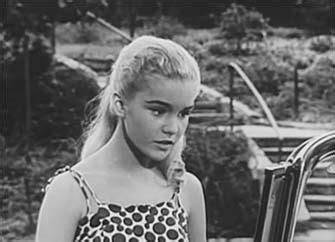 August 27, 2018
CELEBRATE TUESDAY'S BIRTHDAY MONDAY ON BETA MAX TV!!!
Tuesday Weld's birthday is Monday, August 27. And here at Beta Max TV​, we decided to dedicate Monday to Tuesday today!
First, twice Tuesday and Ricky too on 2 episodes of The Adventures Of Ozzie And Harriet from 1959 featuring Tuesday Weld. In RICK GETS EVEN, Ricky Nelson finally gets a date with Tuesday after she dents the car Rick borrowed fro his brother David. In RICK'S DINNER GUESTS, there's confusion in the Nelson household when Rick;s girlfriend (Tuesday) and Ozzie get confused about a dinner date at the Nelsons. (Little did Ricky know, Tuesday was also keeping company with Dobie Gillis on his show the same year!)
Then, it's Tuesday Weld's big screen debut in the star-filled rock and roll epic ROCK ROCK ROCK (1956). Tuesday play Dori who desiring a new strapless evening gown to go to the big dance with boyfriend Tommy (Teddy Randazzo) comes up with a money-making scheme that gets her in hot water. Surrounding Tuesday Alan Freed organizing the big dance show are performances by Chuck Berry, The Moonglows, The Flamingos, LaVern Baker and Frankie Lymon and the Teenagers, The Johnny Burnette Trio, and Jimmy Cavallo and the House Rockers. Watch for Tuesday singing a bit herself and sounding just like Connie Francis (whose voice was dubbed in for those numbers).
It's Tuesday's birthday Monday – and a whole lotta Rock & Roll to celebrate – on Beta Max TV!