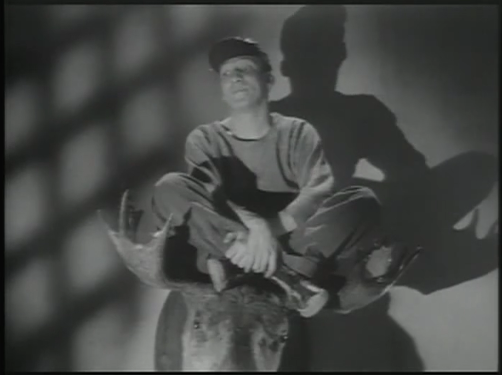 August 15, 2018
HAPPY BIRTHDAY SACH!!!
BETA MAX TV SALUTES HUNTZ HALL ON HIS BIRTHDAY!!!
Henry Richard "Huntz" Hall was born August 15, 1920 in New York City. The 14th of 16 children, he made his first stage appearance at the age of one. He attended the well-known Professional Children's School in NYC and even appeared in an early television broadcast in 1932. He won a part in the play "Dead End" and made his break into movies reprising his role in the movie of the same name. That movie cemented his role as a member of the ensemble that would be known as the Dead End Kids, the East Side Kids, and the Bowery Boys through nearly 100 features and serials.
To celebrate what would have been his 98th birthday, Beta Max TV​ presents 3 movies featuring Huntz Hall. First, a movie that features action, comedy, scary stuff, and another Hollywood legend, Bela Lugosi. From 1943, GHOSTS ON THE LOOSE finds the East Side Kids mixed up with a haunted house that just may be hiding something more sinister.
In 1941, Huntz left the Bowery to head to college as Skeets Skillhorn, the hep musical friend of a vaudeville star who enrolls to keep an eye on her party-mad son in ZIS BOOM BAH. Watch for Huntz performing a few numbers including "Annabella", and "It Makes No Difference When You're in the Army".
Finally, Huntz shows his versatility when he appears as not only East Side gang member Glimpy but also as gang leader Muggs' "sister" Annabelle in CLANCY STREET BOYS (1943). Watch also for an appearance of Muggs' Uncle Pete​ – a name near and dear to us here at Beta Max TV!
Whether known as Dippy, Goofy, Pig, Crab, Gyp, Limpy, Glimpy, Horace Debussy Jones, Sach, or even Annabelle, he's appeared in some of our favorite movies. So join us as we haul out the Hall and salute him with a birthday triple-header right here on the home for B-movies…and more! Beta Max TV!!!