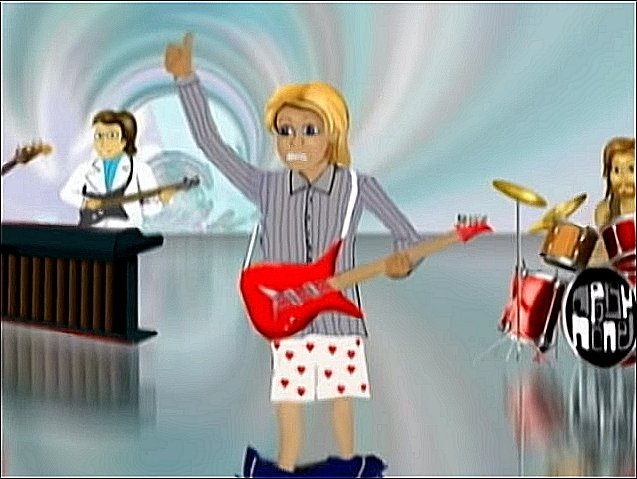 August 20, 2018
GROOVE TO TERRY'S PSYCHEDELIC SHORTS
ON APOLOGY NONE DAY MONDAY!
Psychedelic rock's grooviest cartoon band returns to Beta Max TV with a quartet of comedic musical shenanigans (and extra treats) starring Apology None that'll leave you rockin' and rollin' with laughs!
ONE FOR THE ROAD is an early recording of the hassles the band receives from fellow travelers about their vintage mode of transport. (We won't give a spoiler, but honest… they're not hippies!)
Then off the road as the gang sets up a ROADSIDE ROCKET for a demonstration on how to bridge the cartoon world with the physical world… And You Are There!!
A trip of a different sort is in store in WHY DON'T YOU CALL HENRY? when the band's eccentric arranger Henry T. Pipe is called in to offer his magic to the band's new tune and delivers more than expected! Guest starring Owen Hodgson from Thinking Aloud as the mystical Mister Pipe!
Finally, it started on the road and it ends on the road – more verbal wrassles on the highway in TRAPPED as  takes on The Partridge Family and The Brady Bunch in a no-holds-barred trash-talking asphalt-chewing. (Where are Tiger Beat Magazine's scoop slingers when you need them?)
This melange of music and madness is hosted by (Apology) None other than front man Terry Summer, with a couple of extra trailers included too to fine-tune your vibe even closer to animation's trippiest song stylists!
Toon in, turn on, and trip out with Apology None for Terry's Psychedelic Shorts – a great fit for your Monday on Beta Max TV!!