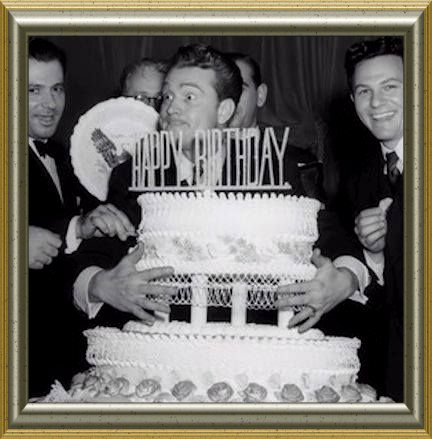 JULY 18, 2018
BETA MAX TV CELEBRATES RED SKELTON ON HIS BIRTHDAY!!

One of the most beloved and enduring comedic stars of the 20th century was Richard "Red" Skelton (July 18, 1913 – September 17, 1997). A top draw in the cinema and a high rater in radio, he achieved his greatest acclaim (and a few awards) for his work in television. And to celebrate his birthday, Beta Max TV presents three of Red's broadcasts from the small screen's golden age!
THE RED SKELTON SHOW aired for a staggering 20 seasons and never failed to pull big ratings from a laugh-loving audience. Beta Max TV features two episodes from this popular variety series with the accent on fright for fun! First, Peter Lorre makes a ghoulish guest appearance in a broadcast from January 1955 where Red and Peter spoof "The Honeymooners"! Then from March 1960, the Clown Prince of Television meets the Master of the Macabre as Vincent Price makes an appearance in the Red Zone, along with Jackie Coogan (pre- "Addams Family", post "Mesa Of Lost Women").
While his regular show was on summer hiatus in 1954, the rollicking kept on rolling between seasons with THE RED SKELTON REVUE, and as usual Red's stage featured the hottest names in entertainment. And bringing her fever to September 8, 1954's summer special (and Beta Max TV)… none other than smokin' songbird Miss Peggy Lee!  And as you know, everybody doesn't like something, but nobody doesn't like Peggy Lee!
Big laughs, big names, big talent – a fitting memorial to highlight the birthday of multimedia artist Red Skelton on Beta Max TV!