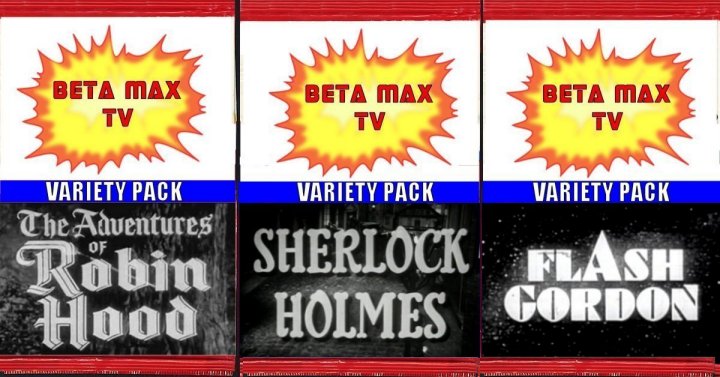 May 23, 2018
"REMEMBER WHEN" WEDNESDAY ON BETA MAX TV!
VARIETY PACK OF VINTAGE TELEVISION!
Beta Max TV​ hearkens back to the early era of television with a spotlight episode from three very different TV genres from the 1950s!
THE ADVENTURES OF ROBIN HOOD starring Richard Greene as England's merriest outlaw and featuring a catchy theme you can sing along with … whatever lyrics you choose! 😉
SHERLOCK HOLMES stars Ronald Howard as Baker Street's (and literature's) most famous detective and Howard Marion-Crawford as Dr. Watson… with both of them playing against the big-screen stereotypes of their characters!
FLASH GORDON stars actor (and cover model!) Steve Holland as the space opera comic strip hero, with Irene Champlin shedding Dale Arden's typical damsel-in-distress role to become a co-agent with Flash and Dr. Zarkov (Joseph Nash) in the Galactic Bureau of Investigation!
Beta Max TV – spanning centuries of time and the galaxy to bring you the classics!