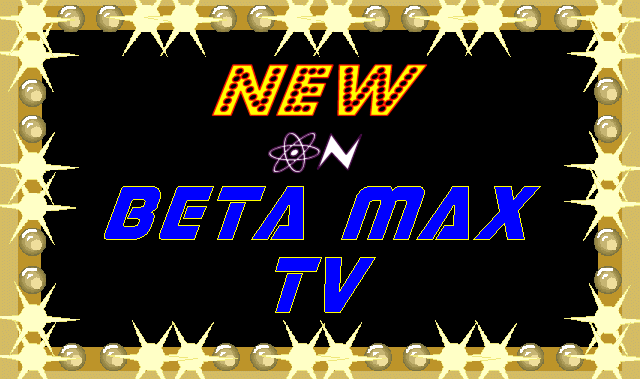 GET ANIMATED!!!
MORE NEW SHOWS AND A BRAND NEW CATEGORY
Gather 'round your televisions today for a brand new category of programs on Beta Max TV. There'll be mellodrama and monsters, rockets and rabbits, shootin' and singin', farmers and fantasy, and much, much more! The new category – Animation! And today – the inaugural day of this new genre on Beta Max TV brings 3 classics from the primal days of creative cartooning. Betty Boop meets some hi-steppin' hillbillies in Musical Mountaineers; Tom and Jerry (the tall and short guys, not the critters) try their hand and bringing in a desperado in In The Bag, and the first cat to ever appear on television, good ol' Felix, heads way up north in search of a good fish dinner in Felix Gets Canned.
Plus, there are new additions to the Comedy category – two episodes of the one-reeler syndicated comedy show The Funny Manns. Airing in the early 1960s, this series, hosted by well-know character actor Cliff Norton, ran for 130 episodes featuring silent movie comedy clips with narration about the exploits of one of the Funny Manns' (Cliff Norton) relatives. On our line-up today we have Taxi Mann and Daring Mann.
So, have a laugh or two on us this week! And stay tuned for more! There's a terrifying mid-week addition just waiting to pounce!
Thanks for watching! And tell your friends!