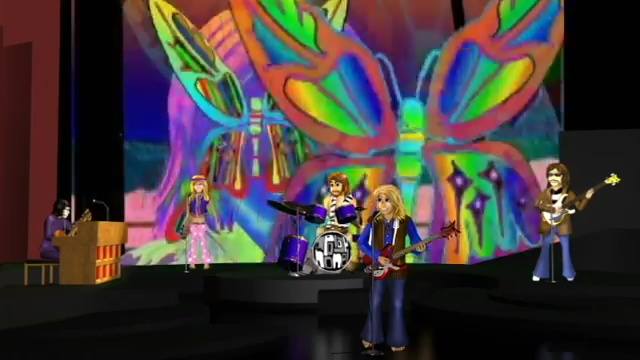 March 26, 2018
APOLOGY NONE – A PSYCHEDELIC ANIMATED MUSICAL ADVENTURE
NOW AVAILABLE ON BETA MAX TV!!!
A big Beta Max TV welcome goes out to the newest arrivals to the channel – Apology None! The animated brainchild of Terry Summer, Apology None is a psychedelic '60s influenced band that resides in the coastal town of Hula Vista and gets in all kinds of fun adventures in all kinds of locales, from their home town to outer space. Lots of humor, lots of color, lots of music!
We are introducing Apology None to the Beta Max TV viewers with two episodes: "The Big TV" – a sort of overview of the band as disclosed during a television interview, and "Really Really Really" – a music video showcasing the band's real musical abilities.
Check it out! There are many more installments to come with special guests ranging from the Lidsville to Captain James T. Kirk.
Thanks for watching! Stay tuned for more surprises!