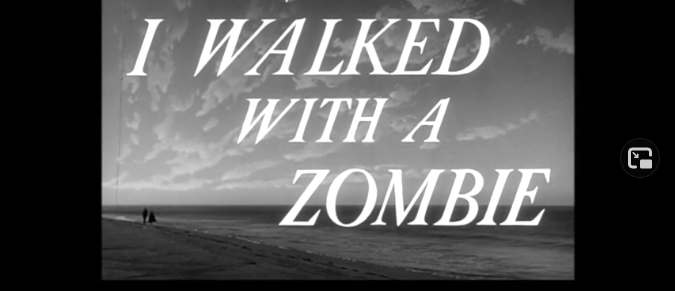 TAKE A STROLL – WITH THE UNDEAD – AS SPOOKY SCARY MONTH CONTINUES ON BETA MAX TV!!!
The air is filled with the sound of voodoo drums and the jungle is filled with…something undead!  It's I WALKED WITH A ZOMBIE (1943) today on Beta Max TV.  A nurse is hired to help a Caribbean island sugar plantation owner's wife who has been acting strangely. She begins to suspect that the surrounding voodoo rituals and apparent zombies my be connected to her ailment and may be the cure too! With James Ellison, Francis Dee, and Tom Conway.
It's time for your spooky constitutional with I WALKED WITH A ZOMBIE on your home for B-movies… and that voodoo you do!  Beta Max TV!!!