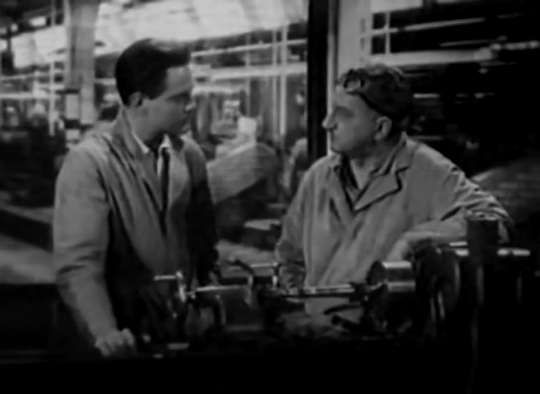 GOING INTO LABOR – TODAY ON BETA MAX TV!!!
To celebrate Labor Day, Beta Max TV presents a classic tale of labor vs. management but this time it's all in the family in MAN OF CONFLICT.  When the son (John Agar) of a wealthy, ruthless industrialist returns from college, he goes to work at his father's factory where he clashes with his father over his poor treatment of workers and dangerous conditions (1953)
So take the day off and leave the labor to us with MAN OF CONFLICT on your home for B-movies… and labor intensive fun!  Beta Max TV!!!