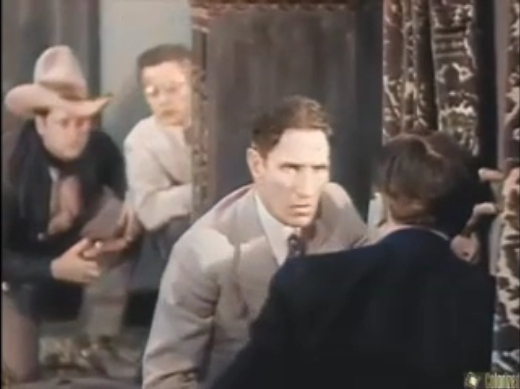 RIDE RANGER RIDE! IT'S THE CONCLUSION OF THE MIRACLE RIDER THIS WEEK ON DON'S BREAKFAST SERIAL!!!
There's more cowboy action with a dash of sci-fi as Don's Breakfast Serial presents the final chapters of Tom Mix in THE MIRACLE RIDER (1935).  In the conclusion of this Mascot serial, Tom finds Zaroff is behind the trouble on the Indian lands and the murder of his father. But he must stop him before he can make the deadly explosive! Also, Don has an episode of the TV western Tate.
The Rangers met the bad guys and Tom is in the mix up to his six-guns in Don's Breakfast Serial on your home for B-movies… and explosive endings!  Beta Max TV!!!