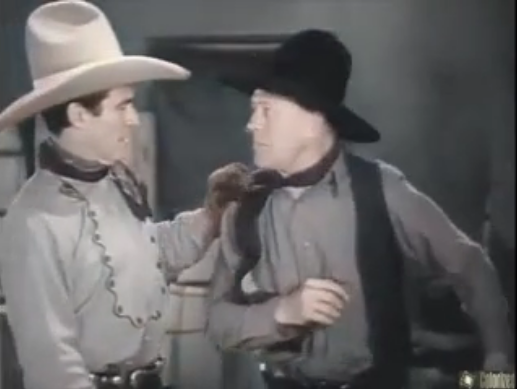 EXPLOSIONS, FIST FIGHTIN', AND HARD RIDIN' – THE MIRACLE RIDER CONTINUES ON DON'S BREAKFAST SERIAL!!!
Ride the range for adventure as Don's Breakfast Serial presents part 2 of THE MIRACLE RIDER!  Don has chapters 6 – 10 of this 1935 action serial starring western hero Tom Mix. After Tom's father – a Texas Ranger and advocate for the rights of the local Indian tribes, is murdered, Tom joins the Rangers and gets on the trail of his father's murderer.  Along the way, he's discovered a plot tying in the murderer and renegade Indians to steal rare minerals from restricted Indian lands to make a powerful explosive! Plus Don has an episode of the 1950s TV western, Tate.
It's Tom Mix, one of the great legends of western movies, in his last film appearance in THE MIRACLE RIDER from Don's Breakfast Serial on your home for B-movies… and Tom Mix!  Beta Max TV!!!