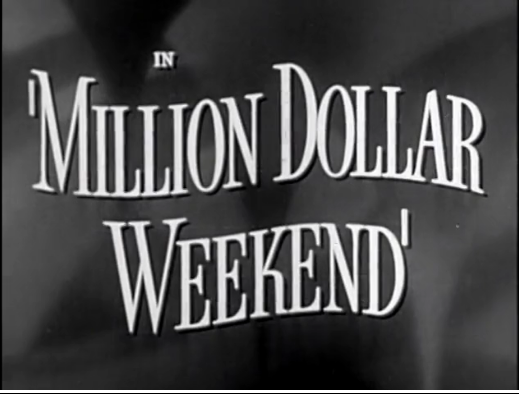 CELEBRATING THAT 50TH STAR – HAWAII!!!
On August 21, 1959 President Eisenhower signed a proclamation admitting Hawaii into the Union as a state. Beta Max TV celebrates this 50th star with 2 noir-ish mysteries centered around the Aloha State!
First, it's music, spies, and an ocean cruise in HAWAII CALLS (1938).  Young orphan Bobby and his pal stow away on a liner to Hawaii. When they're discovered, they join with the ship's band and sing for their passage but get caught up in spies stealing secret Naval documents.  With Bobby Breen, Ned Sparks, and Raymond Paige and his Orchestra.
Then it's people on the run running into each other on the way to Hawaii in MILLION DOLLAR WEEKEND.  Three people's lives collide on a flight to Honolulu tangling them up in murder, blackmail, and a stolen briefcase filled with a million dollars. (1948, Gene Raymond, Stephanie Paull)
It's pineapples, leis, and mystery in the islands on your home for B-movies… and Hawaii's birthday bash!  Beta Max TV!!!