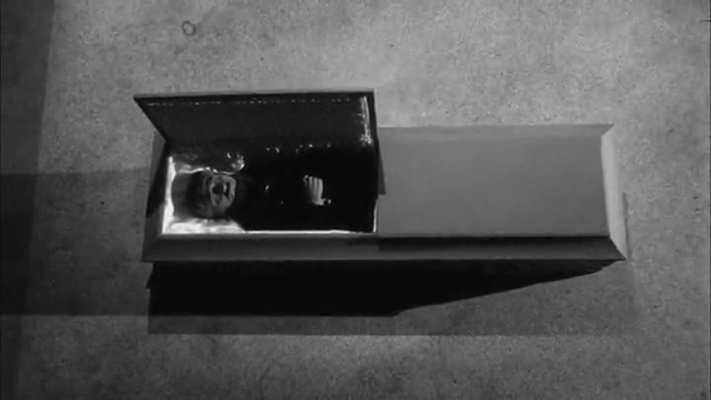 DO WE HAVE THE WALKING DEAD? OF CORPSE WE DO FOR MOSTLY MORBID MONDAY!!!
This dearly departed might not so departed – or dear – in the 1964 horror film THE CURSE OF THE LIVING CORPSE for Mostly Morbid Monday on Beta Max TV!  A mean millionaire, with a fear of being buried alive. dies.  But when his uncaring family doesn't respect the special burial instructions in his will, they start turning up dead in strange and gruesome ways. This is Roy Scheider's first film and the second for Candace "Carnival Of Souls" Hillgoss.  Directed by Del Tenney (Horror Of Party Beach).
THE CURSE OF THE LIVING CORPSE – gruesome and cheezy – just the way we like it on your home for B-movies… and dead guys gettin' busy!  Beta Max TV!!!