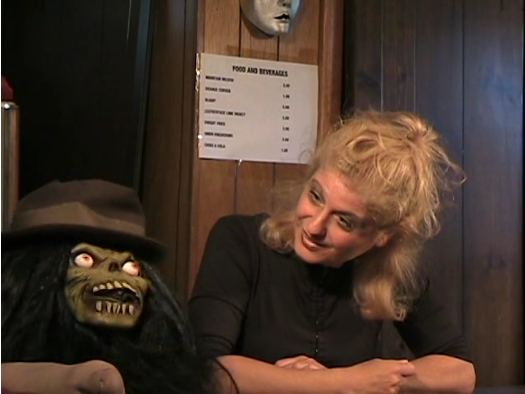 KICK OFF SUMMER WITH DR. DRECK AND MOANER AT THE DRIVE-IN!!! TODAY ON BETA MAX TV!!!
It's summertime!  Time for fun stuff outside like parks and lakes and movies under the stars – the start where evil aliens come from like the one in THE HUMAN DUPLICATORS on The Dungeon Of Dr. Dreck.  An alien from a distant galaxy plans to take over Earth with human duplicates created in strange coffins in his lab filled with cheezy special effects. With Hugh Beaumont, Richard Kiel, and Barbara Nichols. Dr. Dreck & Moaner head to the drive-in to take in this cinematic gem. And Groaner wants the night off so she gets Shrunken Ed to run the snack bar!  But can he "handle" it?
It's the first day of summer and we're heading to the drive-in for some sci-fi fun from The Dungeon Of Dr. Dreck on your home for B-movies… and fun fun fun all summer long!  Beta Max TV!!!