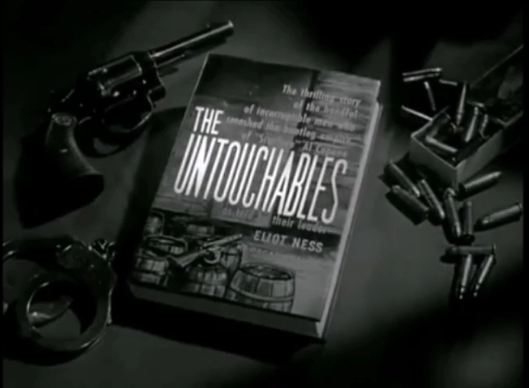 A TAX DAY BONUS FROM THE UNTOUCHABLES AND BETA MAX TV!!!
In "celebration" of Income Tax Day, we've got an extra feature  – and perhaps a cautionary tale to those of you getting "creative" on your tax returns – with an episode of the classic television series The Untouchables called THE ALCATRAZ EXPRESS! (1960)  After Al Capone (Neville Brand) is convicted of income tax evasion, the plan is to send him across country by train to Alcatraz. But his gang plans to spring him at a small town along the way.  When Eliot Ness and his special squad of federal agents, the Untouchables, get wind of the plot they must figure out where the hit will take place before it's too late.  With Robert Stack as Eliot Ness.
So relax after finishing those returns and watch THE ALCATRAZ EXPRESS for a little tax day relief on your home for B-movies… and gangland classics!  Beta Max TV!!!