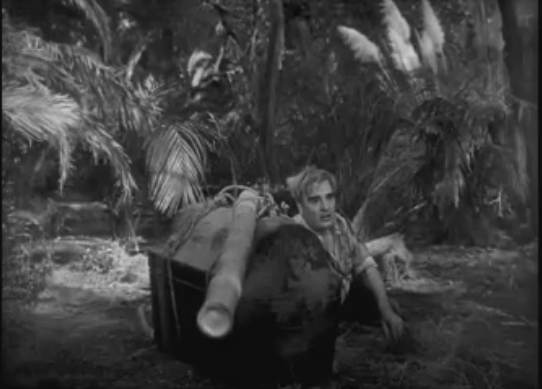 THE TREASURE HUNT CONTINUES IN ARRRR MONDAY CLIFFHANGER ON BETA MAX TV!!!
Keep those maps handy as Don's Breakfast Serial continues the hunt for booty on PIRATE TREASURE – Pt. 2 Don presents the last 5 chapters of this 1934 Universal serial. Adventurer Don Moreland battles hostile island natives and villains as he searches for a pirate treasure hidden by an ancestor whose map he recently discovered. Plus a there's a Sterling Holloway short – Moron Than Off – and Don encounters a bit of a robot ruckus!
We've got pirate problems and madcap merriment from Don's Breakfast Serial on your home for B-movies… and arrrr favorite serials!  Beta Max TV!!!