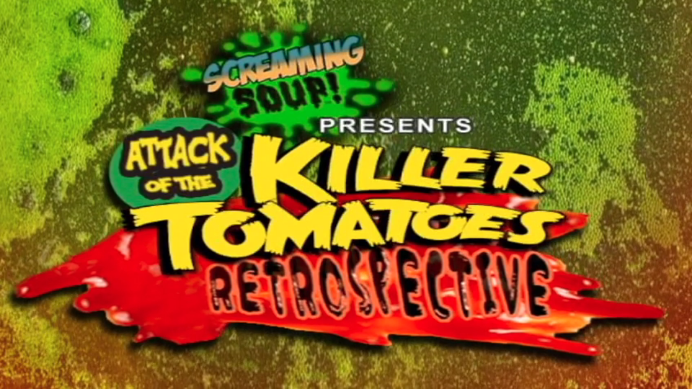 KILLER TOMATOES IN THE SOUP – TODAY ON BETA MAX TV!!!
Screaming Soup! presents its ATTACK OF THE KILLER TOMATOES RETROSPECTIVE!  Deadwest, host of the web's #1 animated horror host show Screaming Soup!, welcomes you to the most in-depth documentary ever made on everyone's favorite red menace from the produce aisle. It's busting with clips and exclusive interviews from the Killer Tomatoes creators, cast and crew from the four films and the short lived cartoon series.  This epic retrospective is the ultimate resource for killer tomato fans, unveiling never-before-heard stories from "Attack of the Killer Tomatoes," "Return of the Killer Tomatoes," "Killer Tomatoes Strike Back," "Killer Tomatoes Eat France," and both seasons of the "Attack of the Killer Tomatoes" cartoon series that originally aired on Fox Children's Network!
It's a super-sized serving of Pure-e Joy for all fans of the Killer Tomatoes and all you mad scientist vegetable farmers too. And it's right here on your home for B-movies… and "saucy" retrospectives!  Beta Max TV!!!