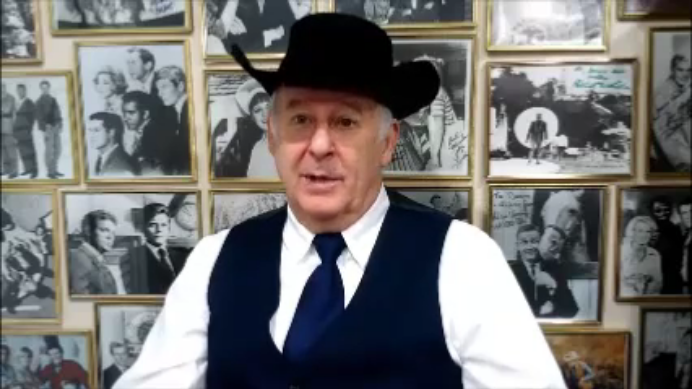 THE BLACK GHOST RIDES AGAIN – THIS WEEK ON DON'S BREAKFAST SERIAL!!!
Tune in Don's Breakfast Serial this week for the last 6 chapters of THE LAST FRONTIER.  Lon Chaney Jr. stars as crusading newspaper editor Tom Kirby. Villains are stirring up Indian trouble to take over gold claims and editor Kirby assumes his guise as The Black Ghost to stop them. Plus Don's got cartoons!
There's more Old West action this week from Don's Breakfast Serial on your home for B-movies… and alter egos! Beta Max TV!!!