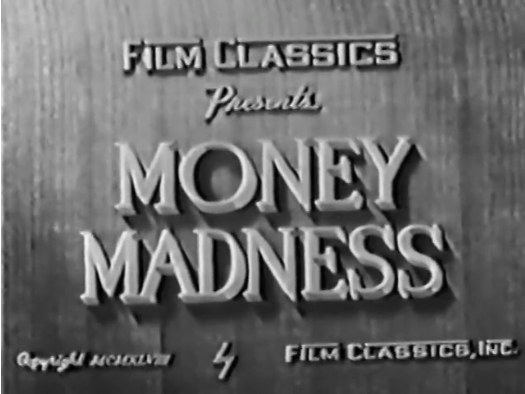 NOT A GROUNDHOG – BUT IT'S BEAVER'S DAD GONE BAD ON THIS WEEK'S MONDAY NOIR!!!
Groundhog Day is coming this week but we weren't able to get a movie featuring a groundhog.  So instead, we got a movie featuring a beaver's Dad – Beaver Cleaver's Dad, Hugh Beaumont, in our Monday Noir presentation of MONEY MADNESS!  And it's Beaver's Dad gone bad as he plays a murderer and bank robber who hides out as a cab driver in a small town where he meets and marries a wealthy woman. But she discovers who he is leading to a web of danger, intrigue and murder! (1948)
It's MONEY MADNESS for a Monday Noir on your home for B-movies…  and substitutes for groundhogs!  Beta Max TV!!!