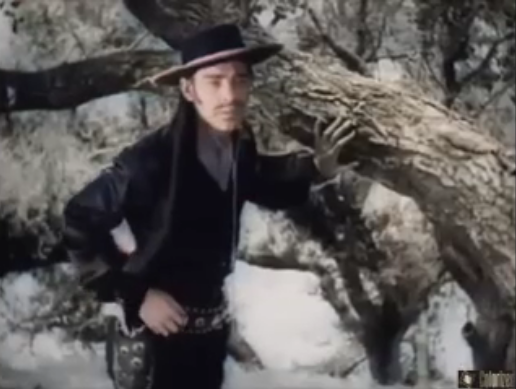 A WEREWOLF WESTERN? MAYBE NOT, BUT IT'S ACTION TIME ONCE AGAIN ON DON'S BREAKFAST SERIAL!!!
Tune in Don's Breakfast Serial today for the first 6 chapters of the 1932 VanBeuren serial THE LAST FRONTIER starring Lon Chaney Jr.  VIllain Tiger Morris tries to stir up Indian trouble with the settlers in order to take over gold claims.  But newspaper editor Tom Kirby (Chaney) assumes his guise as The Black Ghost to stifle the uprising and stop Morris evil plan.  Also starring Francis X. Bushman.
It's Zorro-esque adventure with Lon Chaney Jr. from Don's Breakfast Serial on your home for B-movies… and masked avengers! Beta Max TV!!!