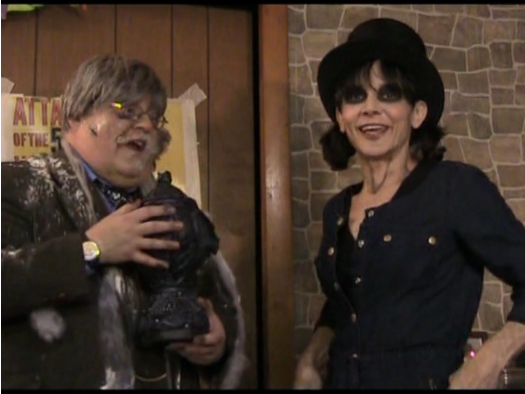 THE MOVIE IS TORMENTED – AND SO IS DR. DRECK FOR HALLOWEEN!!!
It's Halloween in The Dungeon Of Dr. Dreck and the doctor's feeling a bit like the title of this week's feature presentation – TORMENTED.  In this 1960 Bert I. Gordon movie, Richard Carlson stars as a man who lets his ex-girlfriend fall to her death from a lighthouse without trying to help so she won't interfere with his upcoming wedding as she has threatened.  But he soon finds that she returns to haunt him.  Dr. Dreck isn't excited about Halloween like the rest of the Dungeon crew so Moaner and everyone try to cheer him up on the big night.
There's a ghost at the seaside and a bummed out Dr. Dreck in the Dungeon for this Halloween episode of the Dungeon Of Dr. Dreck on your home for B-movies… and trick or treating rats!  Beta Max TV!!!