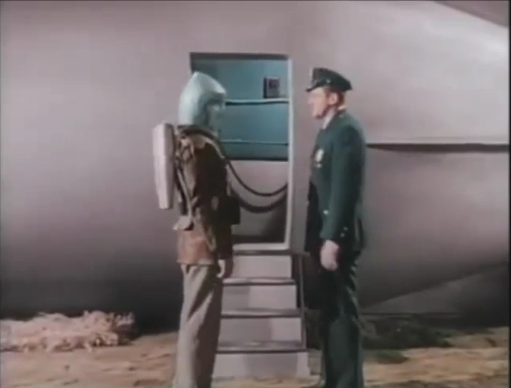 DON'S GOT ZOMBIE TROUBLE – AND NOT JUST IN THE STRATOSPHERE – AS SPOOKY SCARY MONTH CONTINUES!!!
It's Halloween-time in Don's Breakfast Serial and he's got a visitor, some candy and ZOMBIES OF THE STRATOSPHERE – but unfortunately, Don's a little tied up for this complete 1952 Republic Pictures serial. Martians plan to use an H-bomb to blow Earth out of its orbit so Mars can move into it and be closer to the sun (no doubt to have nicer summers!). Watch for Leonard (Mr. Spock) Nimoy as one of the martians! Plus there are some Superman cartoons!
A little Halloween and a lot of action from this week's Don's Breakfast Serial Halloween Special on your home for B-movies… and out-of-this-world zombies!  Beta Max TV!!!