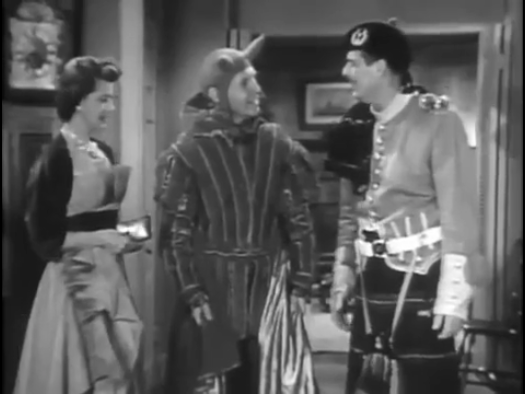 AT HOME WITH THE CLAMPETTS AND THE NELSONS FOR A HALLOWEEN DOUBLE HEADER!!!
Go trick or treating with Jed and Granny then hit a party with Ozzie and Harriet for our Halloween Monday Double Header today on Beta Max TV!!!
First it's THE BEVERLY HILLBILLIES and TRICK OR TREAT!  When Granny gets upset that no one comes to call, Jed decides that the family should call on their neighbors and unknowingly picks Halloween to do so. The Clampetts are thrilled with all the hospitality, not knowing they are mistaken for trick-or-treaters! (1962)
Then it's THE ADVENTURES OF OZZIE AND HARRIET – HALLOWEEN PARTY.  When it looks like there's not going to be any Halloween party this year, Ozzie and Thorny decide to set up the perfect get-together but things don't go quite as planned. Look for Jerry " The Beaver" Mathers in a cameo as a trick-or-treater! (1952)
Get some candy and have some fun with our Halloween Monday Double Header on your home for B-movies…  and classic Halloween television!  Beta Max TV!!!