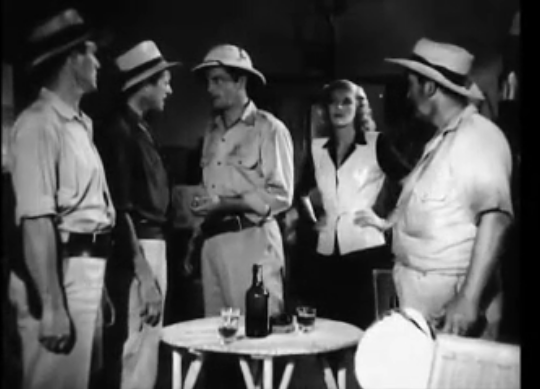 JEWELS, DRUGS, AND ADVENTURE IN THE JUNGLE ON DON'S BREAKFAST SERIAL!!!
It's the start of a new adventure this week on Don's Breakfast Serial with JUNGLE RAIDERS Pt. 1, chapters 1 – 5.  A women in search of her missing father joins explorers searching the jungle for a rumored miracle drug used by the natives. But the owner of a trading post is after the natives hidden cache of jewels and tries anyway he can to dissuade the team from their search. (1945)
Three plots collide for action in Don's Breakfast Serial on your home for B-movies… and plot twists all over the place!  Beta Max TV!!!