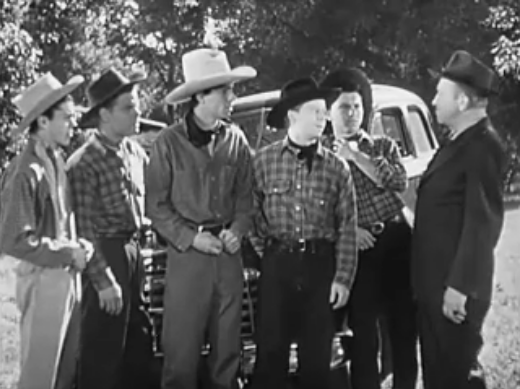 THE GANGS ARE ALL HERE – AND SO IS ADVENTURE – ON DON'S BREAKFAST SERIAL!!!
One gang's adventure wraps up and another gang's adventure begins today as Don's Breakfast Serial presents JUNIOR G-MEN – PT. 3.  Don has the conclusion of the 1940 Dead End Kids serial about kidnapping, sabotage, and intrigue. The gang, now working closely with the G-men, closes in on the secret fortress of the Flaming Torch to break their ring of terror. Plus the Gas House Kids Go West.(1947) starring Our Gang stars Alfalfa Switzer and Tommy Bond.
From G-men action in the city to comedy action out west.  It's all here today from Don's Breakfast Serial on your home for B-movies…  and gangs getting things done!  Beta Max TV!!!