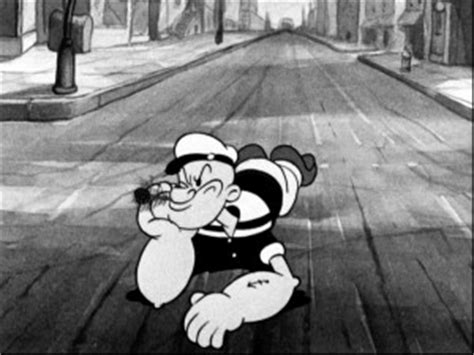 CELEBRATE WITH SPINACH – IT'S THE POPEYE FUN-TIME SPECTACULAR TODAY ON BETA MAX TV!!!
Pop open a can of spinach and get ready for action with the brand new Beta Max TV Special – the POPEYE FUN-TIME SPECTACULAR.  It's a shipload of fun and frolic with the world's greatest sailor in some classic episodes.  See Popeye in the first two extended length color adventures when he meets Ali Baba and the 40 Thieves and dukes it out with Sinbad the Sailor.  There are two rarely seen World War II vintage episodes with Popeye bringing Spinach Fer Britain and outwitting Bluto from dodging the draft in Seein' Red, White, 'N Blue.  Popeye recounts his battle with Sinbad while visiting a maritime museum with his nephews, and wraps things up at a typical Memorial Day weekend barbecue with Olive Oyl – and an uninvited neighbor – in Barbecue For Two.  Plus, there are some special Popeye commercials!
It's a special that's strong to the finish with laughs and action in THE BETA MAX TV POPEYE FUN-TIME SPECTACULAR on your home for B-movies…  and a can of spinach or two!  Beta Max TV!!!