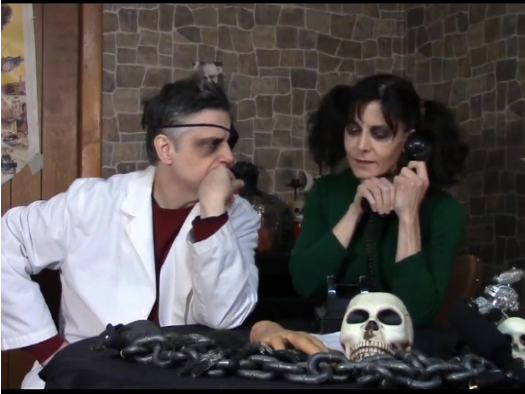 HAUNTED BY MORE THAN THE PAST – AND THE WRONG DIRECTIONS – ON THIS WEEK'S DR. DRECK!!!
Join Dr. Dreck and Moaner for the obscure spooky film FORTRESS OF THE DEAD on The Dungeon Of Dr. Dreck.  It's an eerie ghost story about a man – the sole survivor of a group of soldiers trapped in a bunker in a WWII battle on Corregidor – who returns to the island 20 years later to find the ghosts of his compatriots. (1965)  Groaner buys a GPS on the street for $5 and gets some interesting directions that tale her places she never planned on going (and might not know how to get back from).
Get some spooky and get some lost with FORTRESS OF THE DEAD from Dr. Dreck on your home for B-movies…  and bad directions as well as bad directors!  Beta Max TV!!!