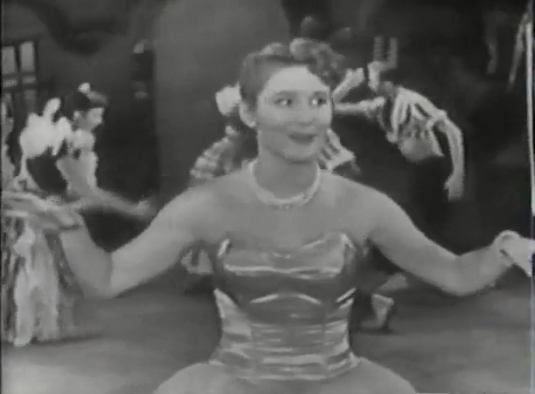 BIRTHDAY HI-JINX FROM ARTIE SHAW AND BETTY GARRETT TODAY ON BETA MAX TV!!!
We love entertainment and we love parties so today we're celebrating of two great entertainers with a couple of long careers – Artie Shaw and Betty Garrett.  Artie, born in 1910 in New York City and recognized as one of the best jazz clarinetists ever, appeared and led several big bands from the 1930s through the 1990s, was the leader of the house band for the Burns and Allen Show and rounded out his career by being a composer, an actor, and an author.  Betty Garrett was born in St. Joseph, Missouri in 1919 and had a nearly 70 year long career as a dancer, singer and actor appearing in numerous movies and Broadway play and on records and is perhaps best remembered by TV fans as Archie's neighbor on All In The Family and the landlady on Laverne And Shirley.  So today we have a fun bit from each of our birthday celebrants!
First, it's SECOND CHORUS from 1940.  Two perpetual college student musicians – played by Fred Astaire and Burgess Meredith get a shot at stardom with an opportunity to play with Artie Shaw's orchestra.  But somehow – with lots of bungling, comedy, and music- they manage to mess it up a bit while romancing their manager (played by Paulette Goddard).
Then it's an episode of the COLGATE COMEDY HOUR from 1951.  This episode, hosted by comedian/actor Jack Carson, features Betty Garrett in song, dance and comedy along with Robert Alda and a variety of other musical and comedy acts and skits.
Happy Birthday Artie and Betty from your home for B-movies…  and parties!!!  Beta Max TV!!!