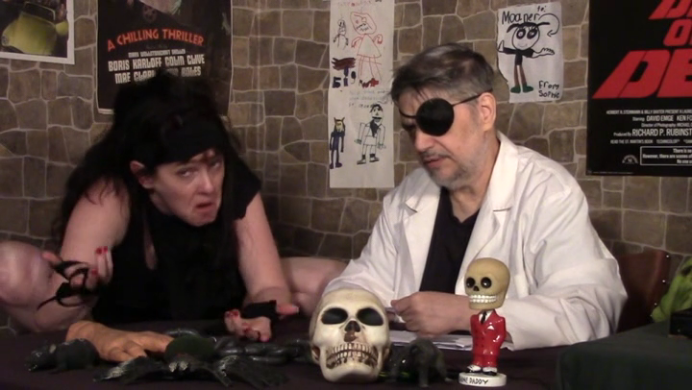 ONE-EYED BIG BLOB EATIN' ALL THE SCUBA DIVERS – HERE FROM DR. DRECK!!!
Join Dr. Dreck and his somewhat primal friend Ick for Roger Corman's very first production MONSTER FROM THE OCEAN FLOOR on this week's Dungeon Of Dr. Dreck.  A woman on vacation in Mexico discovers a huge one-eyed blob on the ocean floor but no one believes her until some fishermen start disappearing.(1954) Dr Dreck reads some unflattering fan mail and Ick decides to do something about the senders!
Bad press and big blobs from Dr. Dreck and MONSTER FROM THE OCEAN FLOOR on you home for B-movies… and creepy sea monsters!  Beta Max TV!!!