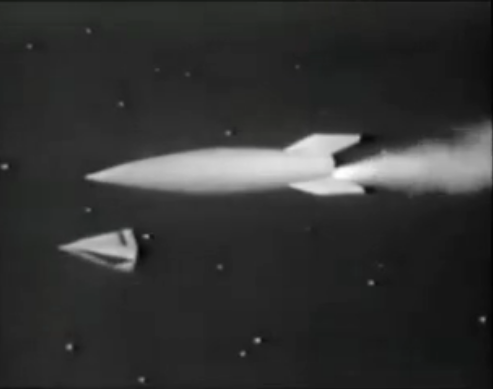 TIM TYLER, GORILLAS. AND SPACE JUNK – THIS WEEK ON DON'S BREAKFAST SERIAL!!!
Get another helping of adventure when Don's Breakfast Serial presents Part 2 of TIM TYLER'S LUCK this week on Beta Max TV!  Don has chapters 5 – 8 of this 1937 Universal adventure serial with Tim Tyler encountering a gang of ruthless thieves as he searches the jungle for his father who's gone missing in dangerous gorilla country.  Plus Don has an episode of Tom Corbett Space Cadet – Pursuit of the Deep Space Projectile.
Gorillas in space – or something like that – on your home for B-movies… and astronaut apes!  Beta Max TV!!!