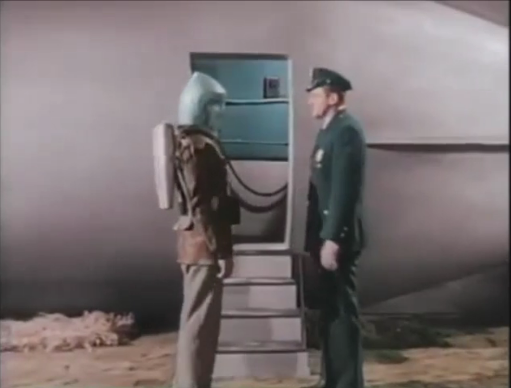 WE'RE BACK – SORTA! MORE SPOOKY SCARY STUFF TODAY WITH DON'S BREAKFAST SERIAL!!!
Wednesday's
Dr. Dreck
episode and the
FRIDAY FUN-TIME FIVE
finally showed up on
Beta Max TV
! And they brought a friend –
DON'S Breakfast Serial
Halloween Special
featuring
ZOMBIES OF THE STRATOSPHERE
! Martians plan to use an H-bomb to blow Earth out of its orbit. Watch for Leonard (Mr. Spock) Nimoy! Don's a little tied up for this complete 1952 serial but he still manages to throw in some Superman cartoons (or at least his "guest" host does)!
So get 3 days worth of Spooky Scary stuff today from your home for B-movies… and schedules controlled by strange forces!
Beta Max TV
!!!