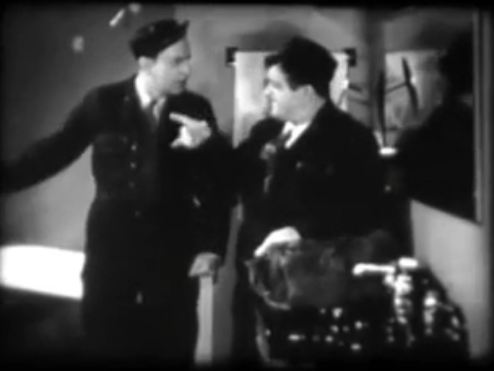 SAVING THE WORLD ONE MOUNTAIN AT A TIME – ON DON'S BREAKFAST SERIAL!!!
Tune in to Don's Breakfast Serial today for the next five chapters of the 1935 independent serial THE LOST CITY!  Electrical engineer Bruce Gordon (Kane Richmond), using his natural disaster tracking device, traces a series of natural disasters to Magnetic Mountain in Africa, the site of a hidden city that's controlled by evil scientist Zolok (William "Stage" Boyd) who's threatening the world with his earthquake machine. Also with Gabby Hayes!  Plus, Don has a Farmer Alfalfa cartoon and an Abbott and Costello short bit called Knights Of The Bath.
It's more ground-shaking African jungle excitement from Don's Breakfast Serial on your home for B-movies… and evil doers!  Beta Max TV!!!