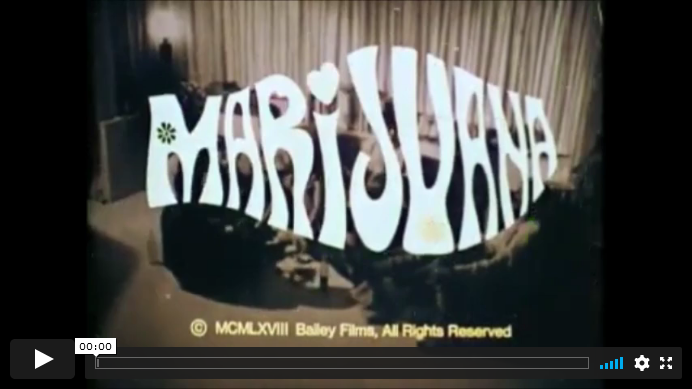 A 4-20 EXTRA HIT FROM BETA MAX TV:  EVER WONDER WHAT SONNY BONO HAS TO SAY ABOUT MARIJUANA?
Well, you can stop wondering! Here he is in the 1968 "anti"-marijuana documentary MARIJUANA. This film was directed by Max Miller, a director of various programs at CBS, NBC, and ABC and the creator/director of several socially relevant documentaries featuring stars such as Robert Culp. Sal Mineo, and Milton Berle on topics such as racism, LSD, and teen suicide – the last of which earned Miller an Emmy Award.
This educational short film is hosted by Sonny Bono who provides a very laid back presentation of the ins and outs, or perhaps highs and lows, of pot smoking, considering both sides and encouraging the viewers to decide for themselves. As an extra treat, the music in this film was composed by Gene Clark, singer/songwriter for the band The Byrds.
Spend some time with Sonny and MARIJUANA, a special treat from your home for B-movies…and hits of all kinds!
Beta Max TV

!!!