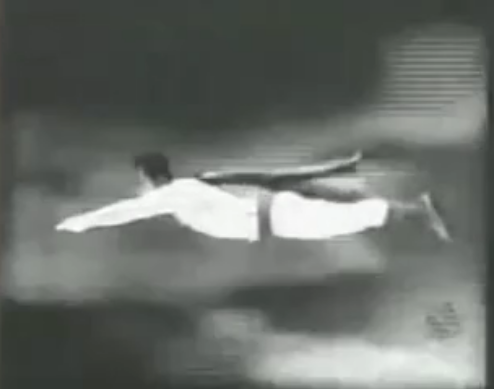 GATHER 'ROUND THE TV TABLE FOR MANY KNIGHTS OF ACTION – TODAY ON DON'S BREAKFAST SERIAL!!!
Join DON'S Breakfast Serial for medieval mayhem and courtly conflicts today with chapters 1 – 5 of the 1949 serial THE ADVENTURES OF SIR GALAHAD! George "Superman" Reeves stars in the title role as Sir Galahad joins the Knight Of The Round Table and heads off on a quest to recover King Arthur's stolen sword, Excalibur. Plus, Don has the 1961 pilot episode of the never picked-up television series THE ADVENTURES OF SUPERBOY.
There's sword-swinging, high-flying action today from DON'S Breakfast Serial on your home for B-movies… and all kinds of heroes! Beta Max TV!!!