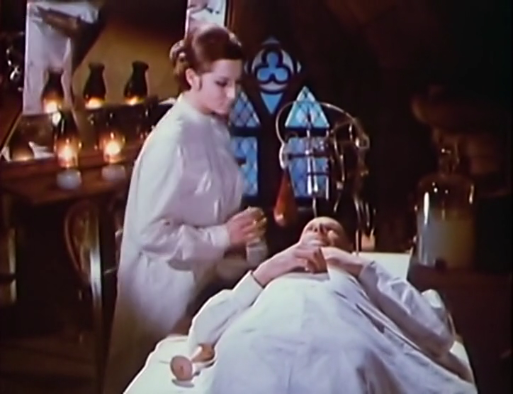 NOTHIN' SAYS "I LOVE YOU" LIKE A BRAIN TRANSPLANT – TODAY ON BETA MAX TV!!!
With St. Valentine's Day just around the corner, we're in the mood for love – and grave robbing.  So join us for the romantic cemetery romp LADY FRANKENSTEIN (1971).  After Dr. Frankenstein's daughter returns from school, she announces she plans to follow in Dad's footsteps.  So when the doctor's monster kills him, daughter Tania decides to do her own reanimating by transplanting the brain of her lover into the young, strong body of their assistant – who they murder.  Ah, true love means never having to leave your brain in its original body!
It's not a rom-com, maybe more of a rom-hor, but it's all about love as Love Month continues on your home for B-movies…and cerebral love!  Beta Max TV!!!