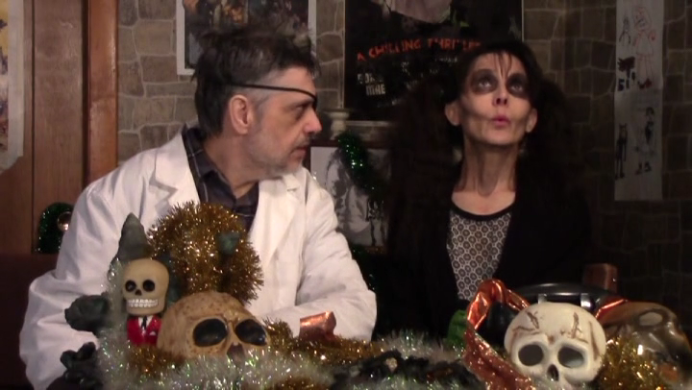 IT'S CORLISS ARCHER AND DR. DRECK ON CHRISTMAS DOUBLE FEATURE MONDAY ON BETA MAX TV!!!
It's twice as festive this Monday once again as Beta Max TV presents a Christmas Double Feature!
First, a forgotten gem from the cathode ray tubes of 1954 – MEET CORLISS ARCHER. A comedy about the adventures of raising a teenage daughter, in this Christmas episode, Corliss and her Mom are busily searching for their Christmas presents from Dad to get a pre-Christmas peek. But Dad's hidden them well this year. So well in fact that even he can't seem to find them!
Then it's down to The Dungeon Of Dr. Dreck to keep the tradition of ghost stories at Christmas alive and well with the East Side Kids in SPOOKS RUN WILD (1941). After Muggs and Danny and the gang get into another scrape, they're sent to an upstate mountain camp. But on the way, they have to seek help at a creepy old mansion near a cemetery owned by a strange man named Nardo (Bela Lugosi).  Dr. Dreck complains that Moaner is missing a lot of the shows, so when she goes off to do some Christmas errands, she calls a co-host temp service to find a replacement to help Dr. Dreck.
Gifts and ghosts are runnin' wild to kick off Christmas week with a double feature on your home for B-movies…and 4 days til Christmas!  Beta Max TV!!!