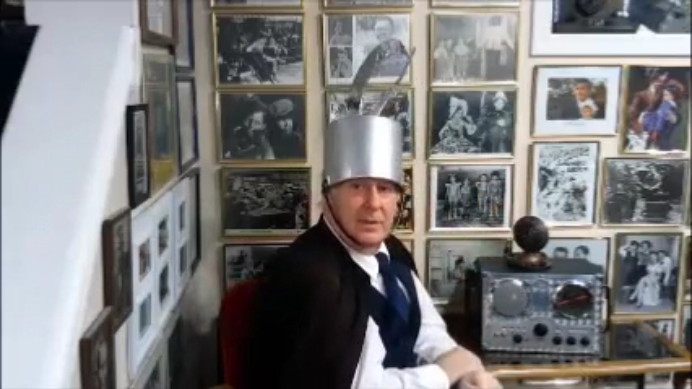 RIDE THE SCI-FI RANGE WITH GENE AUTRY TODAY ON DON'S BREAKFAST SERIAL!!!
Saddle up for a new adventure as
DON'S Breakfast Serial
presents Part 1 of THE PHANTOM EMPIRE today on
Beta Max TV
!!! This 1935 western sci-fi serial stars Gene Autry as a singing cowboy rancher who discovers the remnants of the advanced ancient society of Mu in caves beneath his ranch. But some top-side villains are after the valuable minerals underground and have convinced the underground city to begin plotting war with the surface world. Also featured are Smiley Burnette, Frankie Darro, and Betsy King Ross.
It's rockets and ridin' on your home for B-movies…and lost civilizations!
Beta Max TV!!!