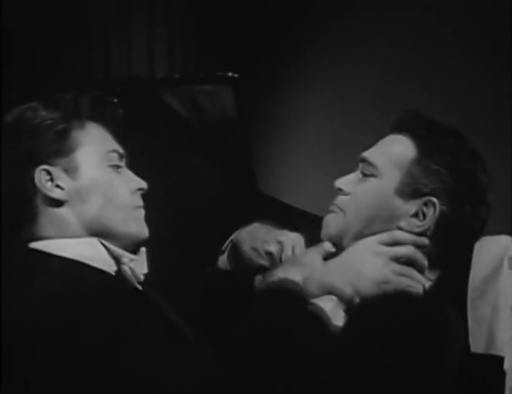 IT'S A RHAPSODY OF REVENGE ON MUSICAL MURDER MONDAY!!!
Beta Max TV adds a melody or two to Spooky Scary Month with a tale of tragedy, surgery, and insanity from 1962, HANDS OF A STRANGER. In this retelling of the silent horror film The Hands Of Orlac, a concert pianist loses both his hands in a terrible accident. A surgeon uses an experimental procedure to attach the hands of a recent murder victim to replace his damaged digits. But the pianist soon begins a terrifying decent into insanity …and murder!
It's a concert you may not live to applaud on HANDS OF A STRANGER, today's Spooky Scary Month feature on your home for B-movies…and creepy concertos! Beta Max TV!!!