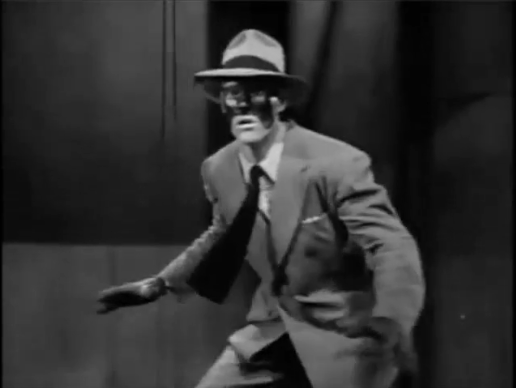 THINGS ARE "MARVEL"-OUS THIS WEEK ON DON'S BREAKFAST SERIAL!!!
It's the start of a brand new adventure today as DON'S Breakfast Serial presents part 1 of THE MASKED MARVEL!!! In chapters 1 – 5 of this 1943 Republic serial, we meet masked crusader The Masked Marvel as he battles a gang of Japanese saboteurs! Plus, Don's got more space action from Commando Cody in S.O.S. Ice Age and a cartoon – Oswald the Lucky Rabbit in Sky Scrappers!
Get in on all the excitement right from the beginning with THE MASKED MARVEL – Part ! on your home for B'movies…and marvelous things! Beta Max TV!!!