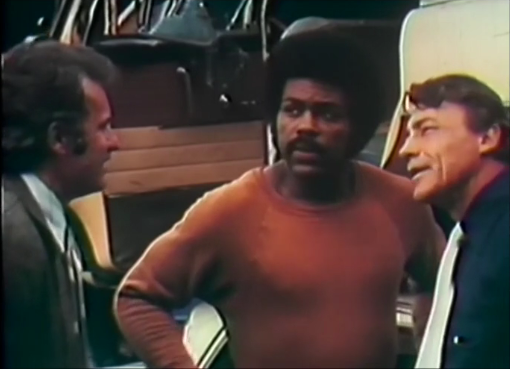 BETA MAX TV TAKES IT TO THE STREETS FOR EXPLOITATION MONDAY!!!
Beta Max TV is ramping up the action today with BLACK FIST – a classic bit of 70s blaxploitation for Exploitation Monday! Leroy Fisk (RIchard Lawson), trying to make ends meet, is a struggling streetfighter in Los Angeles. When the mob decides he's got fighting talent, they convince him to let them manage his fights and soon he's making lots of money. But he's not happy with the mob and the corrupt cop (played by Dabney Coleman) he has to appease so he decides to quit and take his money to open up a club. But the mob disagrees and in trying to kill him, kill his pregnant wife instead – forcing him to seek revenge! Also stars Philip Michael Thomas. (1974)
Organized crime, fighting all over the place, explosions, and a happenin' 70's soundtrack – all the ingredients for some good 70s blaxploitation with BLACK FIST on your home for B-movies…and the 70s!!! Beta Max TV!!!