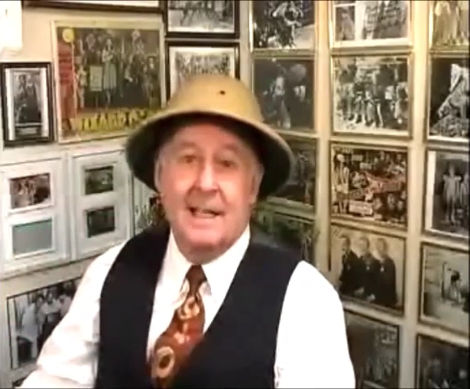 Grab your pith helmets and mosquito repellent as Beta Max TV heads to the jungle with DON'S Breakfast Serial's presentation of the first 5 chapters of the 1941 serial JUNGLE GIRL. Frances Gifford stars as Nyoka Meredith, daughter of John Meredith, a doctor who heads to Africa to escape the shadow of his criminal twin brother Bradley. Years later, Bradley heads to John's village, murders him, assumes his identity, and teams with the evil local witch doctor who John had angered earlier. They all conspire to find and take over a valuable diamond mine. It's up to Nyoka and her friends to stop this treachery!
Also, Don comes up with an episode of the 1955 television series COMMANDO CODY – SKY MARSHAL OF THE UNIVERSE entitled Enemies Of The Universe!
From the fighting in the steamy jungle to soaring through the skies, it's JUNGLE GIRL – Pt. 1 from Don's Breakfast Serial on your home for B-movies…and more action than you can shake an elephant at! Beta Max TV!!!