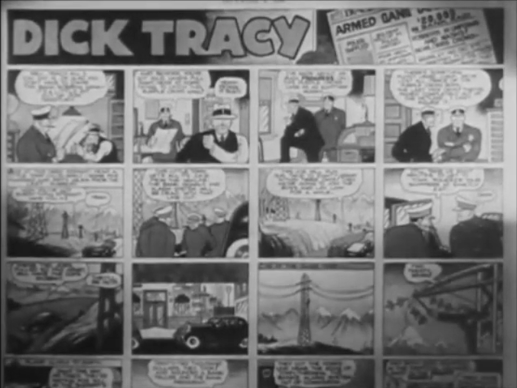 DICK TRACY CLOSES IN TODAY ON BETA MAX TV!!!
Tune in to Beta Max TV today for DON'S Breakfast Serial and the exciting conclusion of the 1937 Republic serial DICK TRACY starring Ralph Byrd and Smiley Burnette! Don has the final 5 chapters as Tracy tries to trap Moloch the Lame One and his Spider Ring, destroy their sinister weapons, free Dick's brother, and once and for all put an end to this evil. Plus, Don has another episode of the Dick Tracy 1950s television series. On "B. O. Plenty's Folly", Dick's friend B. O. heads out to buy his wife a birthday present and winds up in the middle of the art museum robberies that Dick is investigating.
It's a double dose of action from that square-jawed crime-fighter of the comics on DON'S Breakfast Serial on your home for B-movies…and law and order!!!